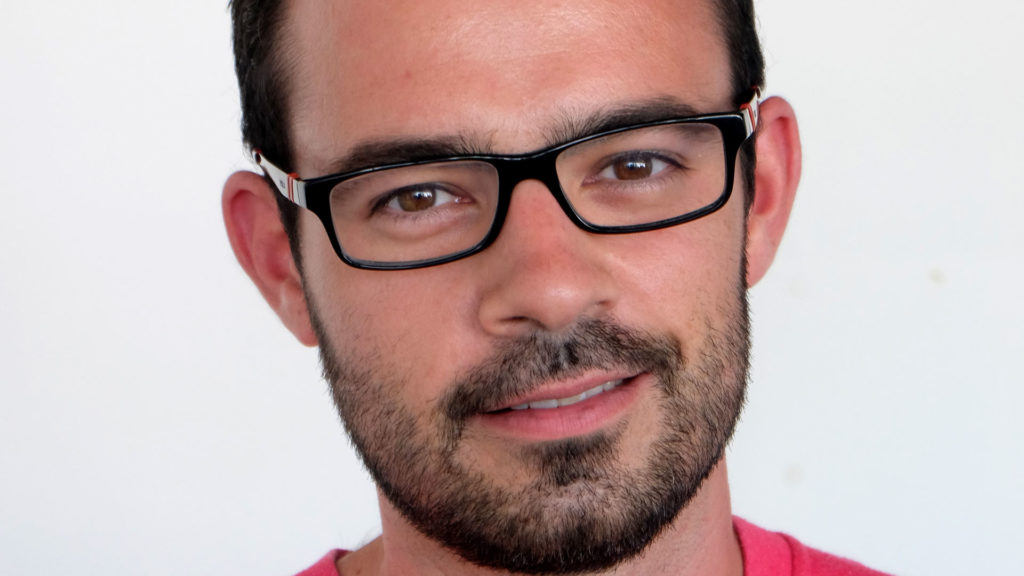 Surname / Name: Guillaume Bouguéon, PhD Student
Email: guillaume.bougueon@u-bordeaux.fr
Career history: Guillaume Bouguéon is a PhD Student. He started his Pharmacy's studies in University of Lille 2 in 2007. He carry out his internship successively in the University Hospitals Centers of Poitiers, Angers an Bordeaux between 2011 and 2016, and chose to specialize in Pharmaceutical Technology. During his studies, he fulfil a Master 1 in Biochemistry and Molecular Biology in University of Lille 2 in 2010 and a Master 2 in Nanomedicine in University of Angers in 2014.
Education
Doctor in Hospital Pharmacy, 2016, University of Poitiers, France
Master 2 in Nanomedicines, 2014, University of Angers, France
Research. Guillaume Bouguéon is a PhD Student, working on the formulation of nanosystems for 3D Bioprinting for tissue engineering. He has previously worked as part of his pharmacy thesis on the formulation of a topical sirolimus pharmaceutical coumpounding to treat facial angiofibromas of Tuberous Sclerosis. Throughout his Master 2 work placement he help with European Trans Int Project, by looking for the design of an oral peptide nanocarrier, in MINT laboratory, UMR-S 1066 in the CHU of Angers. He worked also in the virology laboratory of the Institut Pasteur de Lille, CNRS UMR 8161, on the impact of Epigallocatechine Gallate on the Hepatitis C virus assembly.
5 Recent works: 
Efficacité d'une nouvelle préparation galénique topique de rapamycine chez 25 patients atteints de sclérose tubéreuse et présentant des angiofibromes. Xavier Grimaux, Denis Farges, Guillaume Bouguéon, Solene Topin, Juliette Delaunay, Frederic Lagarce, Sandy Vrignaud, Ludovic Martin. Journées dermatologiques de Paris, Paris 6-10 décembre 2016. Communication orale.
Validation of a semi-automatic vacuum pack machine for batch preparations. C, Bouguéon.G, Sauvaget.L, Gary. C, Servant. V, Legeron.R, Berroneau.A, Breilh.D, Crauste-Manciet.S. Communication orale. 19ème journée du Gerpac. 5, 6, 7 octobre 2016, Hyères.
Validation of a new peristaltic pump for batch production in isolator. J, Gary. C,
Sauvaget. L, Bouguéon. G, De Coucy. A, Servant. V, Berroneau. A, Breilh. D, Crauste Manciet. S. Communication affichée. 19ème journée du Gerpac. 5, 6, 7 octobre 2016, Hyères
Formulation and characterization of a 0.1 % rapamycin cream for the treatment of Tuberous Sclerosis Complex cutaneous injuries. Bouguéon, S.Vrignaud, H.Pailhoriès, G.Bastiat, L.Martin, F.Lagarce. International Journal of Pharmaceutics, 509 (2016) 279–284*
Traitement des angiofibromes de la sclérose tubéreuse de Bourneville par des préparations topiques à base de sirolimus : état des lieux de la préparation en France et revue de la littérature. G.Bouguéon, S. Vrignaud, L. Martin, F.Lagarce, CHU d'Angers. Journées dermatologiques de Paris, Paris 8-12 décembre 2015. Communication affichée sélectionnée pour une communication orale